PRS - Mira X USA ONE ONLY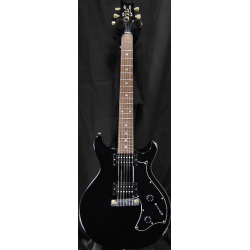 Click to enlarge
Availability: In Stock
Model: PRS - Mira X USA
PRS - MIRA X - Last One from display
"It's simple. It's light. It's classic, and it's powerful. We're happy that after many years of discussing concepts like this, we are finally able to bring them to market and give people new options. It's definitely a 'less is more statement,' but quality is still the most important feature of this guitar." – Joe Knaggs, Director of R&D. The Mira X features a solid African basswood body, a sipo mahogany neck and a pau ferro fretboard. This wood selection contributes to the light-weight, understated look and feel of this guitar.
Call us on - 01373 462 083 for more information!
There are no additional images for this product.