Sfarzo - SFT Electric Guitar Strings 9 - 42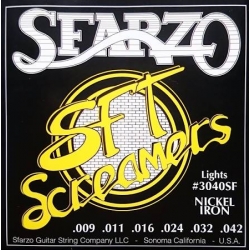 Click to enlarge
Price: £6.99
Availability: In Stock
Model: SFARZO 9-42 Electric
SFARZO SFT SCREAMERS
SFT SCREAMERS HIGHER IRON CONTENT ALLOWS THE STRING TO SUSTAIN LONGER WITH HIGHER OUTPUT.
These strings have higher iron content which allows the string to sustain longer with higher output. Also known for their long life while maintaining their tone. A perfect Rock and Roll to Heavy Metal string.
There are no additional images for this product.