On Stage - Drum Throne, MDT2, Double Braced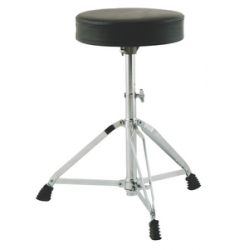 Click to enlarge
Price: £39.99
Availability: Pre-Order
Model: On Stage - Drum Throne, MDT2, Double Braced
Double-braced tripod legs with rubber feet and foam cusioned seat with flame retardent material.
The MDT2 features a soft, round foam-cushioned seat, providing outstanding comfort and support. Double-braced tripod legs offer strength and stability. Unlike lesser designs, the MDT2 is secure, without any wiggling, thanks to an internal nylon sleeve around its height-adjustable shaft and a spider-shaped insert at its base.
Call us on - 01373 462 083 for more information!
There are no additional images for this product.