Laney - Cub Cab, 2x12 demo model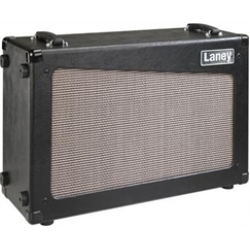 Click to enlarge
Price: £159.99
Availability: In Stock
Model: Laney - Cub Cab, 2x12
The CUB CAB houses a pair of 12 inch Celestion drivers and is open backed to give you a really nice clear mid range to the cabinet. Finished in the same chocolate brown cosmetic as the rest of the cub range the CUB CAB is multi positional meaning it can be used in a portrait orientation as well as the more common landscape layout.
Call us on - 01373 462 083 for more information!
There are no additional images for this product.