Shure - 520DX Green Bullet - Legendary Harmonica mic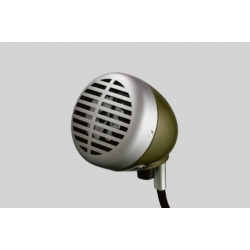 Click to enlarge
Price: £119.00
Availability: In Stock
Model: 520DX Green Bullet - Legendary Harmonica mic
Shure - 520DX Green Bullet Harmonica Microphone
The Shure 520DX Harmonica microphone is the first choice of microphone for blues harmonica players. Known as the "Green Bullet", it features a volume control knob and its base allows the user to make adjustments to suit their needs during live performances.
For more information Call 01373 462 083 or visit our store.
There are no additional images for this product.